A MIXED ORDER OF ASSORTED BRANDS.
Text Labeling: Multi Languages
Approximate Packaging Details:
128 Cartons/Pallet
20FCL :22 pallets
Full Truck : 33 Pallets
NB : Number of pieces per carton or number of cartoons per pallet may vary according to brand & sizes. of your order.
Kindly Inquire for latest prices
MOQ: 1 Full Container Load . 20fcl OR 40fcl
Delivery : 7 to 14 Days after deposit.
Loading : Boston,UK, Istanbul,Turkey OR Stuttgart Germany.
Payment Terms: 30% T/T Against invoice,70% balance against copy of B/L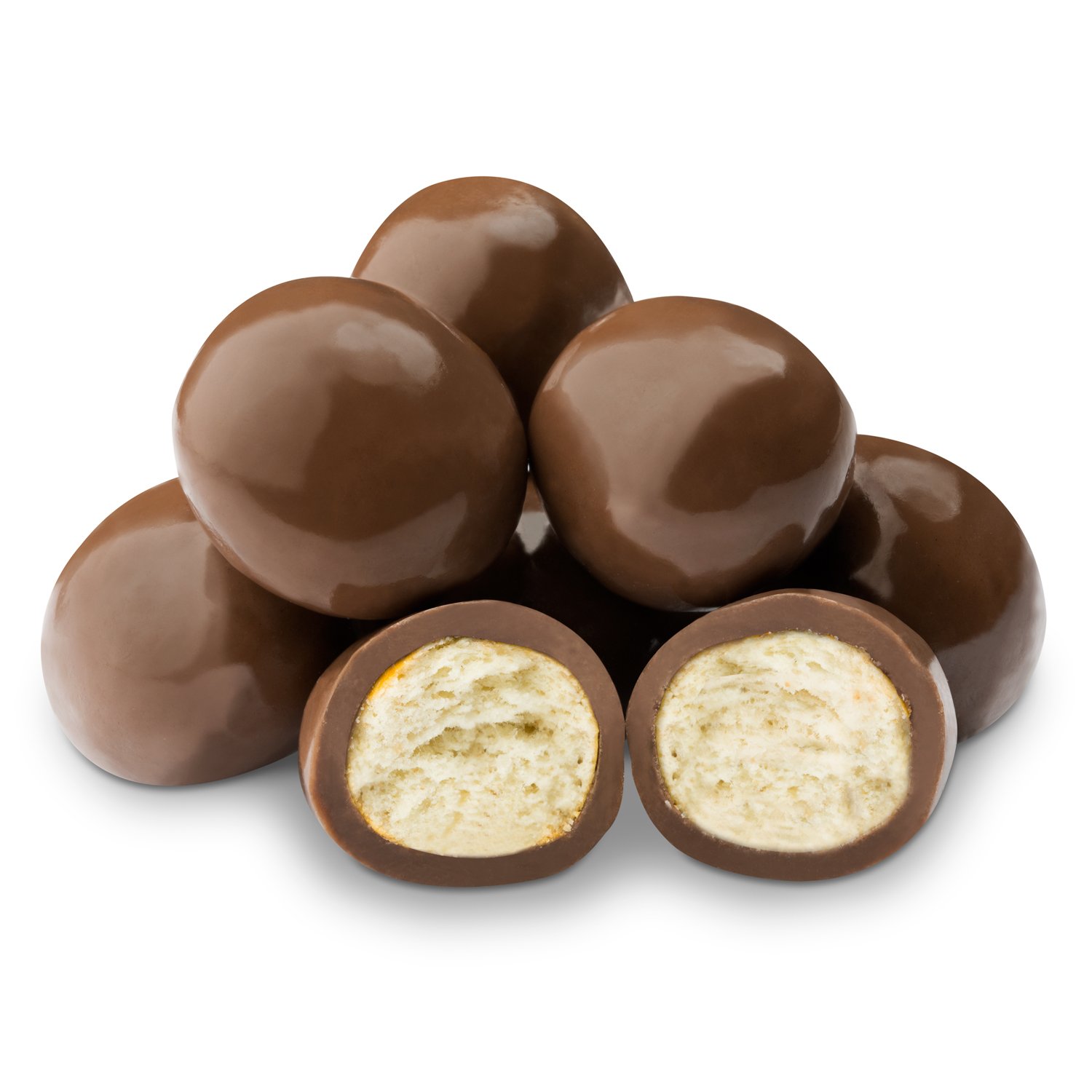 Description

Apricot Milk Chocolate Pastels
Delicate dried apricots enrobed in milk chocolate and an apricot pastel coating!
Experience this unique and one-of-a-kind treat!

There are approximately 50 pieces per pound.
Case contains 10 Lb. of Milk Chocolate Covered Apricots Enrobed in Pastel Flavored Pastel Coating.

Description

Artisan Gourmet Milk Chocolate Champagne Truffles

Artisan Gourmet Milk Chocolate Champagne Truffles
Large Dessert Size – 1.75 Lb. Case

Large Dessert Champagne Milk Chocolate Truffles YUM! Decadent!
Dessert Sized Artisan Gourmet Truffles

( You can almost see the bubbles and hear the cork pop. Elegance and luxury come to mind with a crisp burst of effervescence on the tongue and a smooth, crisp finish. These truffles add sophistication to the everyday or that special event. )

Truffles Diameter: 1 1/2″.

Case Net Wt.: 1.7 lb. (771 g).
Case contains 24 Birnn Chocolates Large Dessert Sized Truffles.

Description

Bulk Charleston Chew Vanilla Candy Bar
(1.88 Oz) – 24 Ct. Case

Charleston Chew Candy Bar – Vanilla Flavor – Try Frozen!
A very long bar of nougat with a vanilla flavored coating
Tip: Freeze it for a few minutes and then smash into bite size pieces
A great mix of both crunchy and chewy together.

Candy Bar Dimensions: 8.5″ x 1″ x 0.75″.
Each Candy Bar Net. Wt.: 1.88 oz(53.2g).
Case contains 24 Charleston Chew Vanilla Candy Bars by Tootise Roll Industries.

Description

Bulk Chocolate Chip Cookie Dough Bites
Cookie Dough Bites Theater Box(3.1 Oz) – 12 Boxes Case

Chocolate Chip Cookie Dough Bites Candy Theater Box – Movie goers' favorite!
Ever eat raw Cookie Dough? These raw Cookie Dough is totally egg-free, safe to eat, and coated in delicious milk chocolate. Original Chocolate Chip and bite size dough in creamy milk chocolate!
Perfect snack size mini chunks! Try Them Frozen!

Each Chocolate Chip Cookie Dough Theater Box Net Wt.: 3.1 oz(88g)

Case contains 12 of Cookie Dough Tehater Boxes.

Description

Bulk M&M Peanut (M&M Mars) – 15.75 Lb. Case
M&M's Peanut – The Classic M&M's chocolate covered peanuts.

Case contains 15.75 Lb. of M&M Mars M&M Peanuts (6 of 42oz /2.62 lbs bags).

Description

Niederegger Niederegger Hearts Gift Tin
Classic marzipan hearts covered in Bittersweet chocolate

Niederegger Lubeck – The benchmark in marzipan since 1806. Niederegger marzipan is made with 58% pure Mediterranean almonds, with no extra sugar added to produce the pure natural taste. Niederegger – marzipan with love since 1806.

A gift from the heart, classic marzipan covered with crisp Bittersweet chocolate.

Description

Bulk Royal Chocalate Caviar, 4-way

Chocolate Caviar, 4-way
Please refrigerated enclosure.
Note: You can consume within 21 days.

This chocolate Royal Caviar's "Black Pearl" quality of the caviar is used.

Description

Slitti Italian Chocolate – "Bianco" White Chocolate with 30% Cocoa, 100g/3.5oz. (5 Pack)
Ingredeints
Sugar, milk powder, cocoa butter,. Emulsifyng agent: soy-bean lecitin, natural flavour, 30% cocoa minimum.

Description

Buy M&M's Milk Chocolate Fun Size Packets
M&M's Milk Chocolate Fun Size Packets – 5 lb. Bag

Yummy Milk Chocolate M&M's in fun size packets

Packet Dimensions 3″ x 3 1/4″ x 1/2″
There are about 22 M&M's pieces per packet.

There are approximately 20 packets per pound.
Bag contains 5 pounds of M&M's Milk Chocolate Candy Fun Size packets.