Product Description
100% Refined Brazilian ICUMSA 45 Sugar for Sale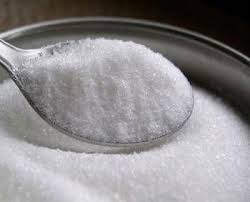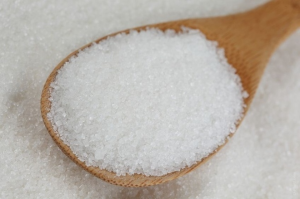 100% Refined Brazilian ICUMSA 45 Sugar for Sale .We offer premium quality White Sugar to meet the exact demands of our esteemed customers. To keep it safe and to deliver it on time, we store Sugar in our sophisticated warehouse. We provide it in quality and hygienic packaging.
Brazilian Icumsa 45 Sugar Exporters
– In Brazil, there are six major sugar groups that are the largest sugar manufacturers and exporters from Brazil.
– Our end-seller is one of them, so our Icumsa 45 prices are very competitive, as we are directly with the source.
– If your company needs assistance with the importing processes to buy Icumsa 45 Sugar from Brazil, our trading company can aid you locally.
– The mandate seller of Sugar Icumsa 45 in Brazil is a traditional large sugar manufacturer from Brazil.
– Buying Brazilian sugar IC45 direct from a exporting company guarantees the fastest deliver and best price.
– We only work direct with the end-seller of Icumsa 45 sugar from Brazil, we do not have other origins.
– For sugar icumsa 45 price today, please contact us.
REFINED SUGAR GRADE A – ICUMSA 45
Icumsa                                     :     45 RBU
Polarization                             :     99.80% Min
Ash content                             :     0.04% Max
Moisture                                  :     0.04% Max
Solubility                                 :     100% Free Flowing
Radiation                                :     Normal Certified
Colour                                     :     Sparkling White
Granulation                             :     Fine
CANE SUGAR – ICUMSA 100
Specifications:
Icumsa                                     :     100 RBU
Polarization                             :     99.50% min
Ash content                             :     0.15% Max
Moisture                                  :     0.10% Max
Solubility                                 :     100% Free Flowing.
Radiation                                :     Normal Certified
Colour                                     :     White
Granulation                             :     Fine
RAW BROWN CANE SUGAR GRADE E ICUMSA 600-1200
Origin                                      :     Brazil
Icumsa                                     :     600 – 1200
Polarization                             :     96.00% Min
Ash content                             :     0.09% Max
Moisture                                  :     0.09% Max.
Colour                                     :     Brown
Solubility                                 :     90% Free Flowing
Granulation                             :     Fine
SO2                                         :     20 PPM
BEET SUGAR
Icumsa                                    :     45 – 100 RBU
Polarization                             :     99.80% Min
Ash content                             :     0.04% Max
Moisture                                  :     0.04% Max
Solubility                                 :     100% Dry & Free Flowing.
Radiation                                :     Normal without presence of caesium or iodine.
Colour                                     :     Sparkling White Crystal
Granulation                             :     Fine to Medium
Reducing Sugar                      :     0.05% Max by weight
PHYTOSANITARY CERTIFICATE of no radiation, no virus, no insect parts.
No rodent excrement, no husks and no poisonous matter.
Packing: 10 Kg, 25 Kg, 40 Kg, 50 Kg Packing Available /or based on buyer's requirment